21st to 23rd July 2023
Devonshire Dome, Buxton
Every year, Peak District Artisans hold an award winning art & design fair at the Devonshire Dome in Buxton. It attracts hundreds of visitors, who come back every year to browse and buy unique artworks. 2023 saw 36 members exhibiting at our flagship event
The biggest annual event by the region's premier group of creatives; this highly regarded, long established and much anticipated art fair is held in one of the most beautiful domed buildings in Europe. All original work is for sale and it is your opportunity to meet the person who made it.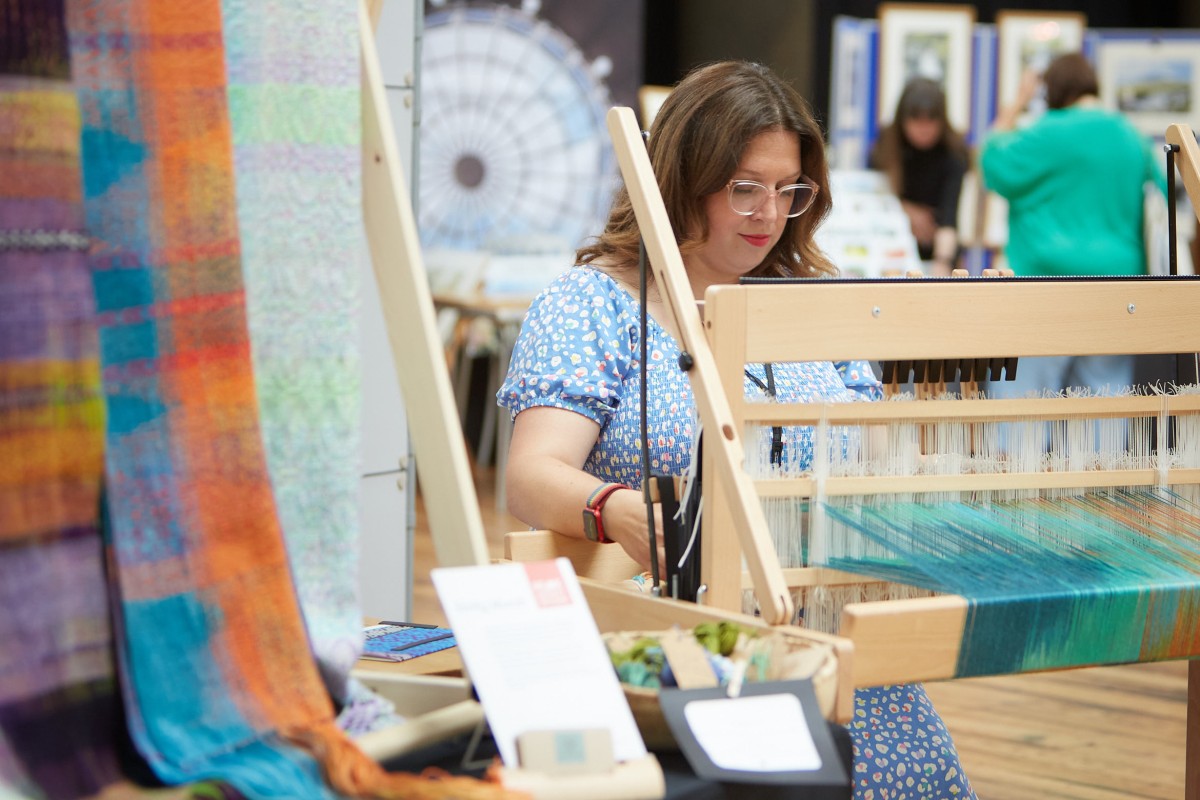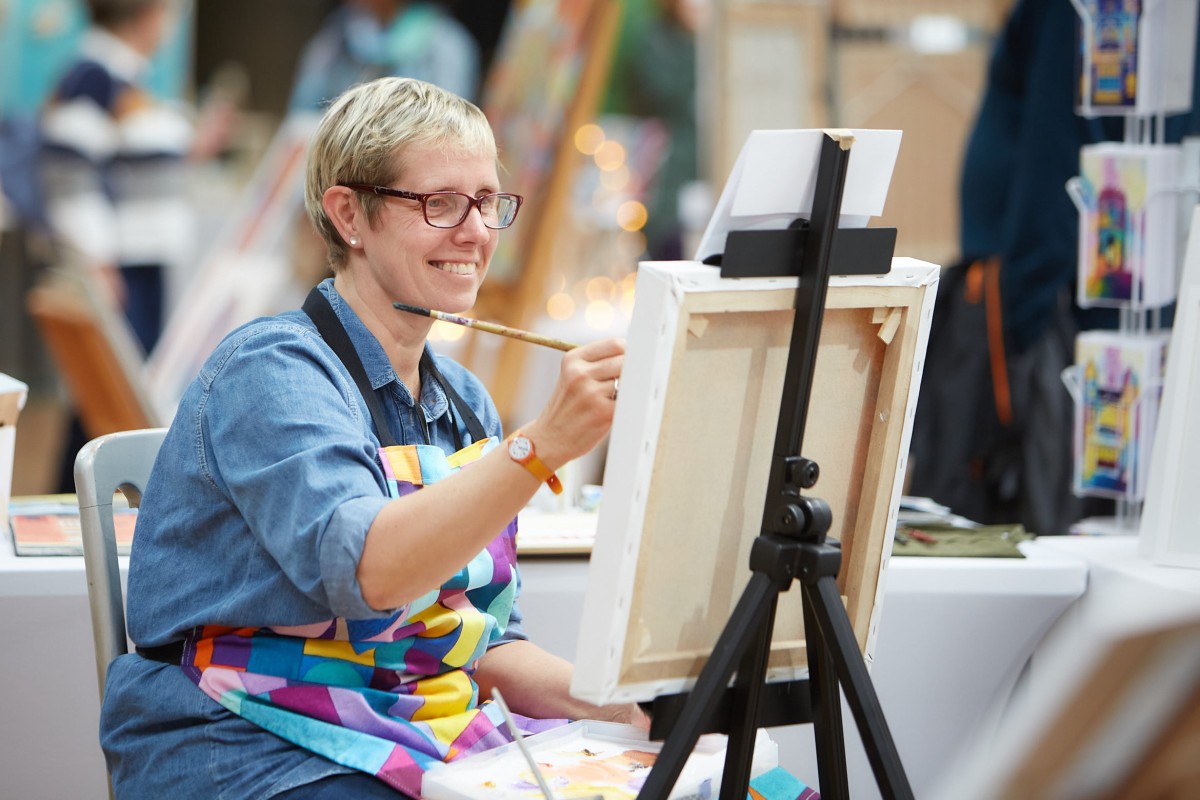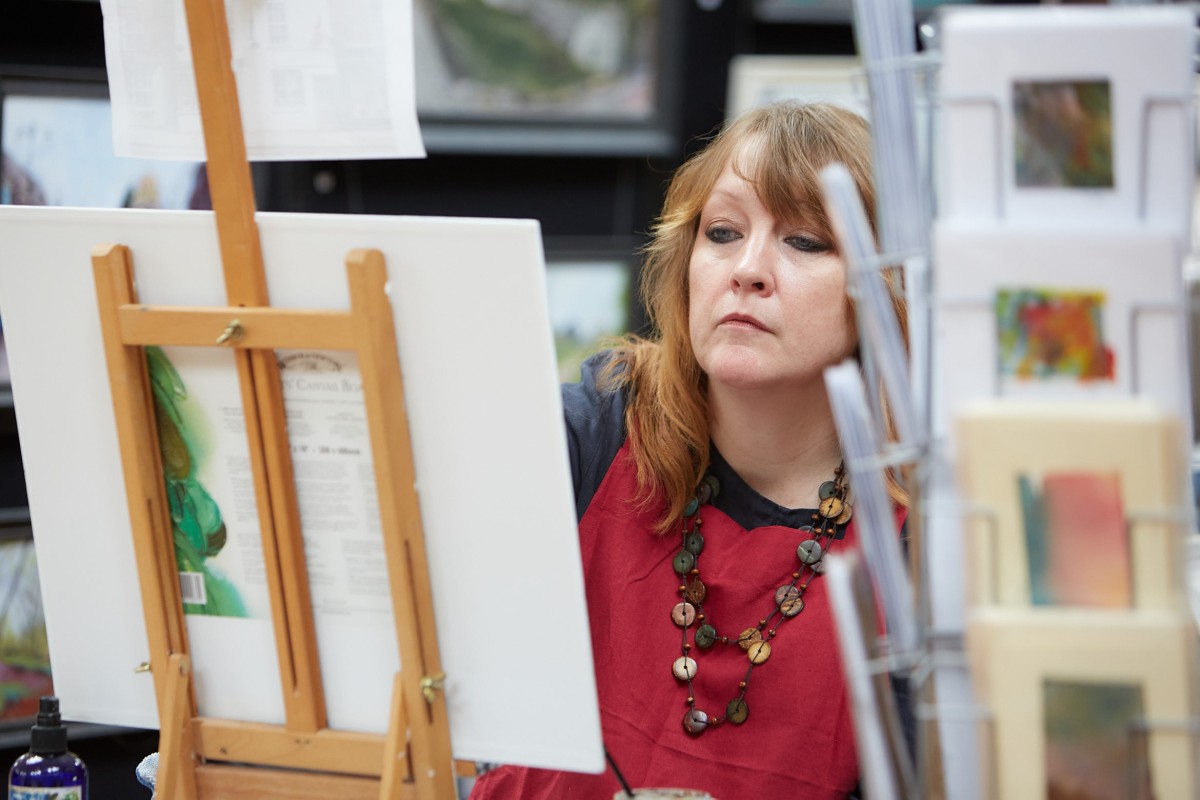 As well as browsing the exhibition visitors are able to watch our artists at work with a number of members running demonstrations throughout the weekend at their stands. For 2023:
Craig Longmuir – Expressive oil painting
Vivienne Sillar – Creating a hoglet
Louise Edwards – Cutting the block.
Ruth Gray – Townscape
Pam Smart – Travels with my paintbrush
Liz Wellby – Create tiny wire sculpture.
Alison Wake – Painting with Yarn
Joanna Allen – Making a moth collagraph plate
Sandra Orme – Painting skies in pastel

A regular feature of the Great Dome Art Fair is our Postcard Raffle – an opportunity to win a unique, miniature, original work of art and support a local charity. All our exhibiting artists submit a piece and the display itself is magnificent.
In 2023 our chosen charity was Derbyshire Cave Rescue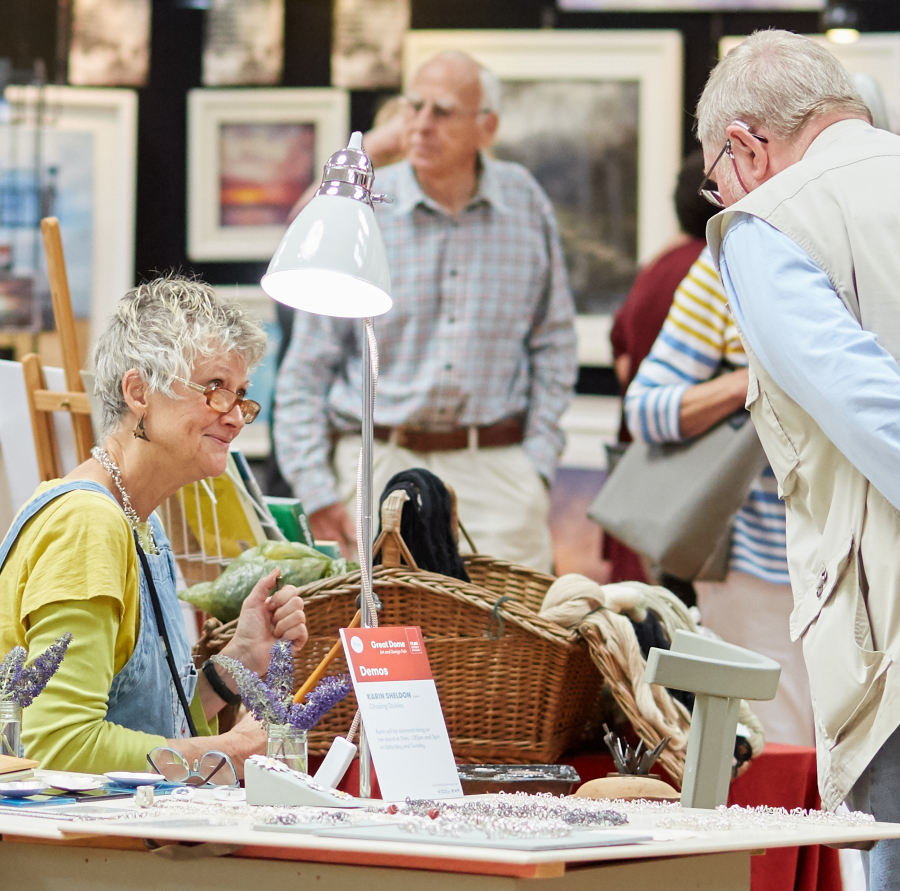 2023 exhibitors: Ceramicists Vivienne Sillar, Claire Allam, Rebecca Perry and Kathryn Watson; Glass maker Thomas Petit; Photographers Ian Daisley, Jonathan Mercher and Natasha Braithwaite; Textile Artists Alison Wake, Emily Murch and Joanna Allen; Jewellers Sally Ratcliffe, Amanda Graham and Karin Sheldon; and Fine Artists Tim Rose, Steve Elliott, Craig Longmuir, Katherine Rhodes, Bob Bernard, Lesley Linley, Sarah Joseph, Roger Allen, Louise Edwards, Ruth Gray, Joanne Polmear, Patricia O'Brien, Pam Smart, Catherine Kleeli, Catriona Hall, Elizabeth Forrest, Judy Gilley, Lynne Wilkinson, Liz Wellby, Sandra Orme, and Cath Dunn.