Peak District Artisans
Individual Creativity • Collective Excellence
---
COVID-19 is impacting on all of us and PDA as an organisation is no exception. We have taken the decision to cancel the remaining PDA events for this year, that is the Summer Art Fair at the Whitworth Centre in July, and the Great Dome Art Fair in Buxton in October. We are however, planning an amazing online show which will replace the Dome as out flagship event for 2020. Plus, we have already committed to return to the Dome in July 2021, to celebrate what will be our 30th anniversary year.
---
Established in 1991, Peak District Artisans is a highly successful association of some of the very best professional fine artists, designer makers and contemporary artisans based in and around the beautiful Derbyshire Peak District in England.
2021 will be a year of celebration for Peak District Artisans
Celebrating 30 years of excellence as a group and the individual creativity that is our 'calling card'.
As you might expect, our Art & Design fairs are already booked and the planning has started. Our artists and makers have fixed their sights on the celebrations.
As important as our own work, is our support of each other. We believe this is where we find our success as a cohesive group running well received events.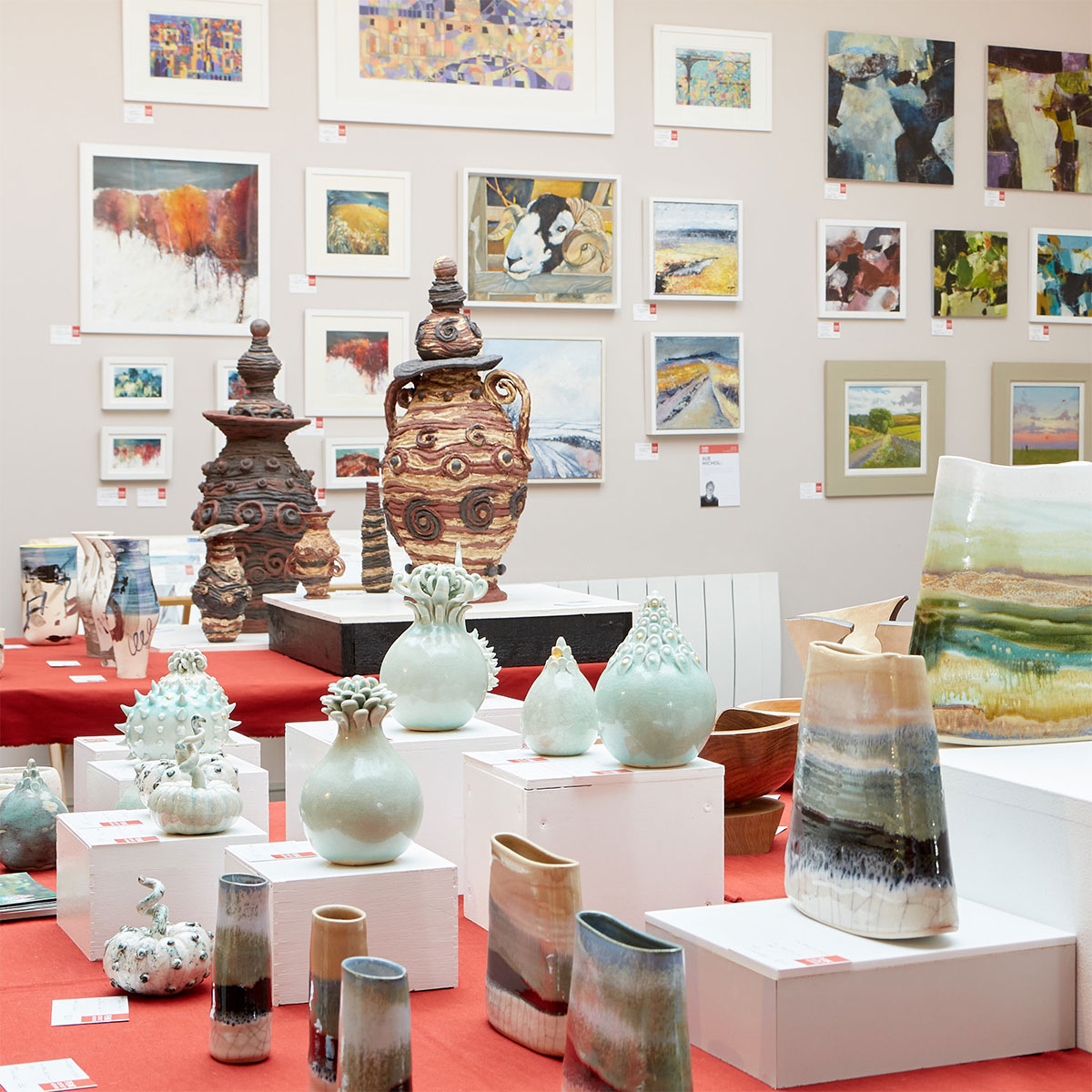 The Great Online Art and Design Fair
9th – 11th October 2020
Where they can, our members are still working from home creating beautiful work for you to enjoy. So in October 2020 we will be running a massive online show featuring the best of Peak District artisan creativity. Follow our social media channels to see what exciting projects our artists are working on and stay tuned to our newsletter for further updates about the show.
2D
Ingrid Katarina Karlsson