Tales told in traditional ways, of events, issues and processes. Sue's award winning egg tempera works are narrative, communicative and decorative.
Biography
Award winning contemporary folk artist Sue Prince lives on a Peak District organic dairy farm. In 2004, she visited Southern Sweden and having painted and produced narrative art work all her life, she became inspired by an almost extinct form of ancient Swedish painting. All the different strands of her life came together in this sort of organic art work. She is now instrumental in the revival of this form in Sweden.
The 2020 pandemic provided Sue with a story she couldn't resist. From 23rd March, when lockdown was imposed, to 15th June when shops opened and garden visits were permitted, she painted a daily egg tempera picture, recording her lockdown life.  She shared these on social media and obtained quite a following, all of whom insisted that a book be created from these paintings.  So Sue took delivery of 250 copies of the Isolation Chronicles on 7th September and sold out nine days later.  A second print run was ordered and now available on her website and in the PDA online exhibition.
Her works are narrative and communicative, the words being as important as the images. Sue is fascinated by folk art as it exposes us all as humans, who haven't changed through time. Swedish Bonad painting echoes folk art through the ages from Egyptian tomb paintings to the Bayeaux Tapestry.
Sue's bonader are created on cotton canvas or linen and real gesso (chalk and rabbit skin glue) or acrylic gesso, with a very limited palate of natural earth pigments and indigo. She wants to celebrate rural life and to express modern stories and issues, telling stories of people and their places. She grinds the pigments and uses local eggs to create works with integrity. She strives to make her work as natural as possible.
Sue had work in the 2014 Serco Prize for Illustration Exhibition at the London Transport Museum, Covent Garden and she is the Winner of the Grand Prix and purchase award in the 16th Biennale of Naive Art in Serbia. Her work is also in public galleries in Serbia, Sweden and Slovenia as well as many private collections in England.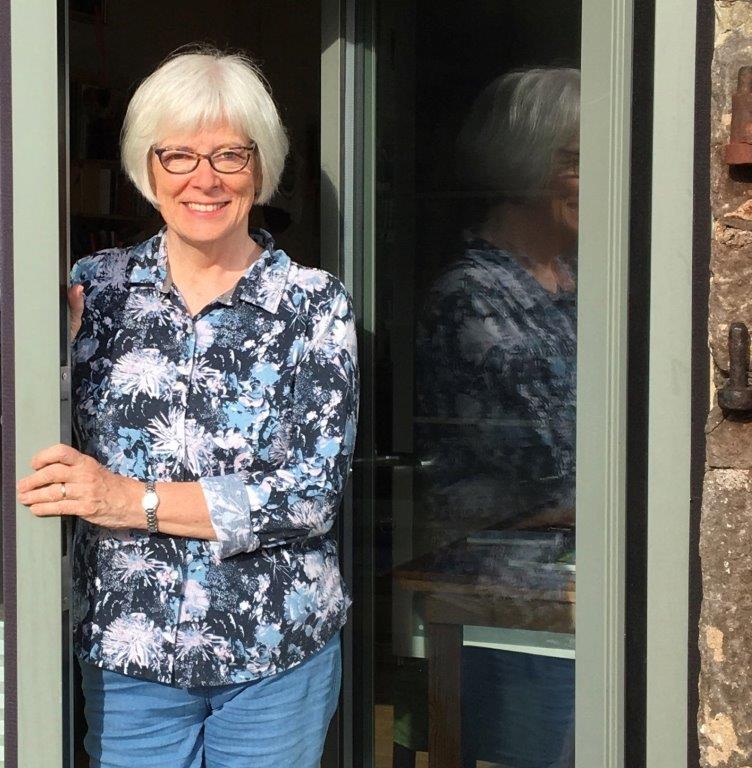 Contact
01335 310467 / 07821 106006
Beechenhill Farm
Ilam
Ashbourne
Derbyshire
DE62BD