Cognissart – Hand embroidered images inspired by the natural beauty of the Peak District.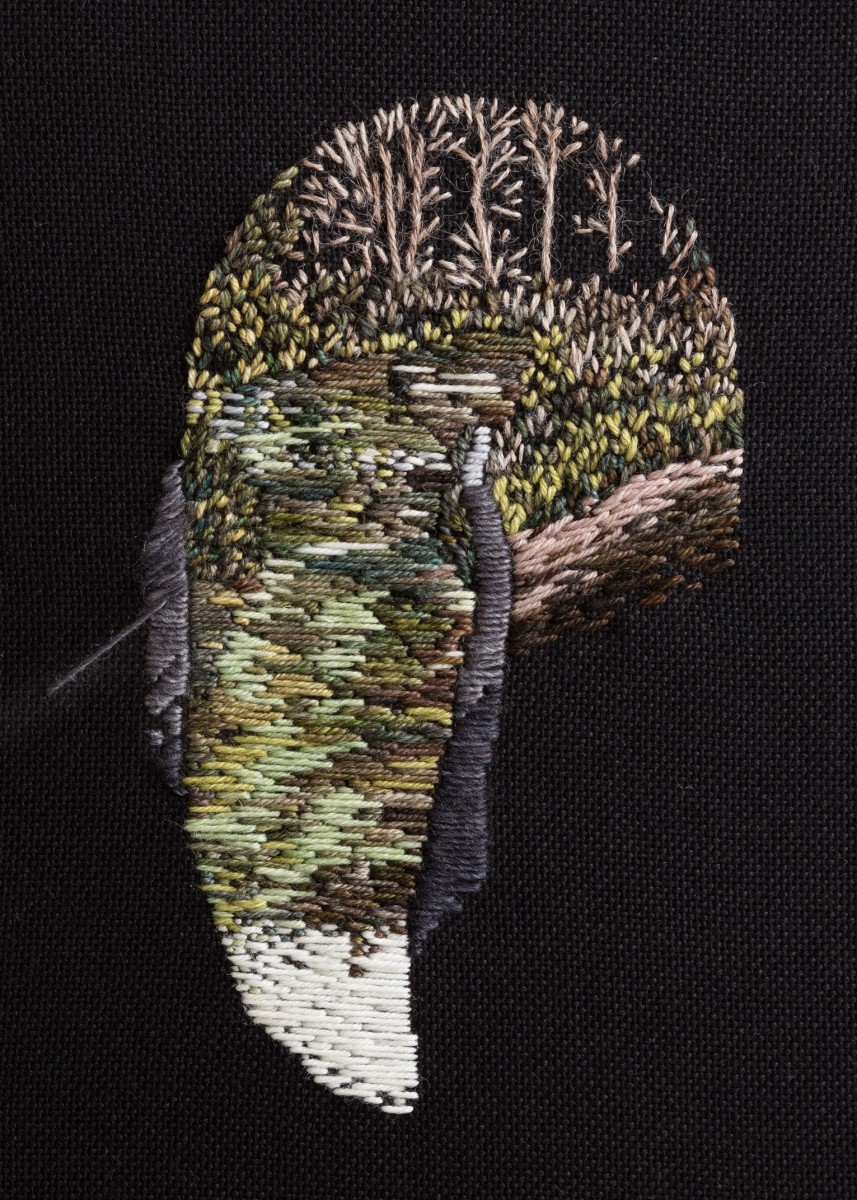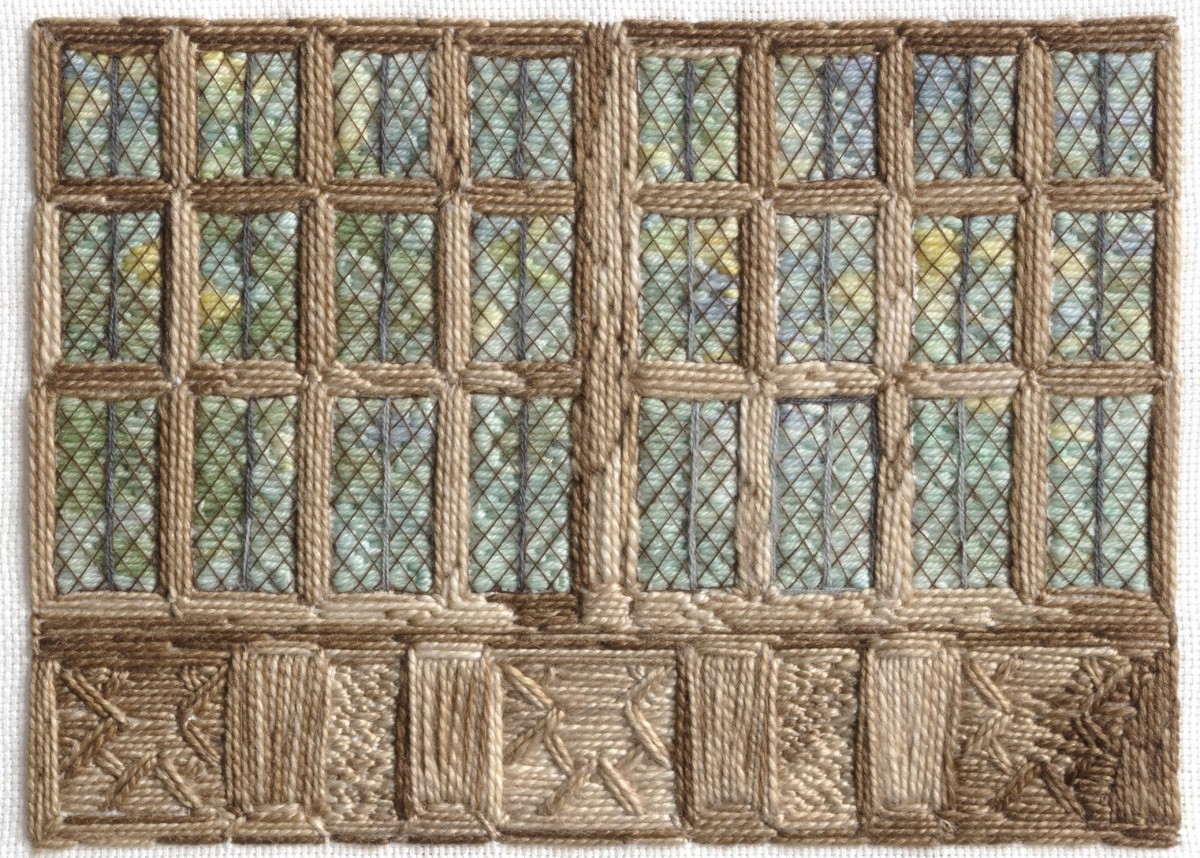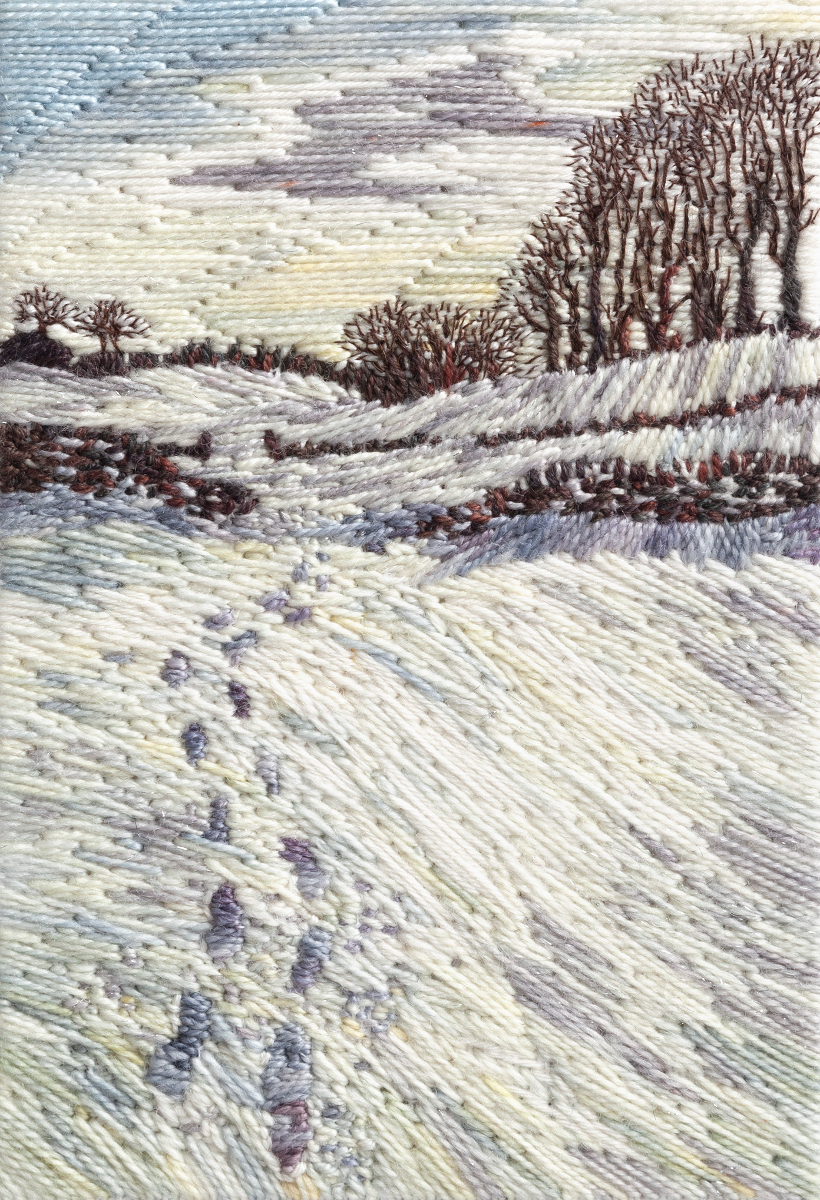 Biography
Textile Artist Alison Wake creates evocative landscape art through the medium of stitch. Inspired by the Peak District scenery surrounding her home she paints with thread and yarn.
She was first inspired to experiment with embroidery by a family heirloom – a tiny freehand embroidery by her paternal grandmother depicting bluebell woods near the family home in Yorkshire. In emulating her technique Alison found the perfect medium to express her love of the landscape around her now.
Working by hand she creates highly textured work depicting the natural and man-made landscape; using fabric and thread to sculpt an almost three dimensional image. Locally sourced hand dyed wools capture the colours of the peak district perfectly. All her landscape works depict real places, often recognisable as local landmarks but viewed from a new perspective.
Her creative practice has recently expanded to include mixed media, combining stitch with gel print or paint on fabric, and abstract works illustrating the therapeutic benefits of hand embroidery for mental health.
Alison exhibits her work locally and nationally and sells prints and miniature artworks via her website. She is a member of the Society for Embroidered Work and has exhibited internationally with SEW in London and as part of Rome Art Week 2021.
Cognissart – Fine Art in Stitch