29th to 31st May 2021
Mechanics Institute, Eyam
This exhibition showcased our artists' very personal creative responses to a universally shared experience and was staged in the most appropriate village in Britain.
A very special event in what is the PDA's 30th Anniversary year.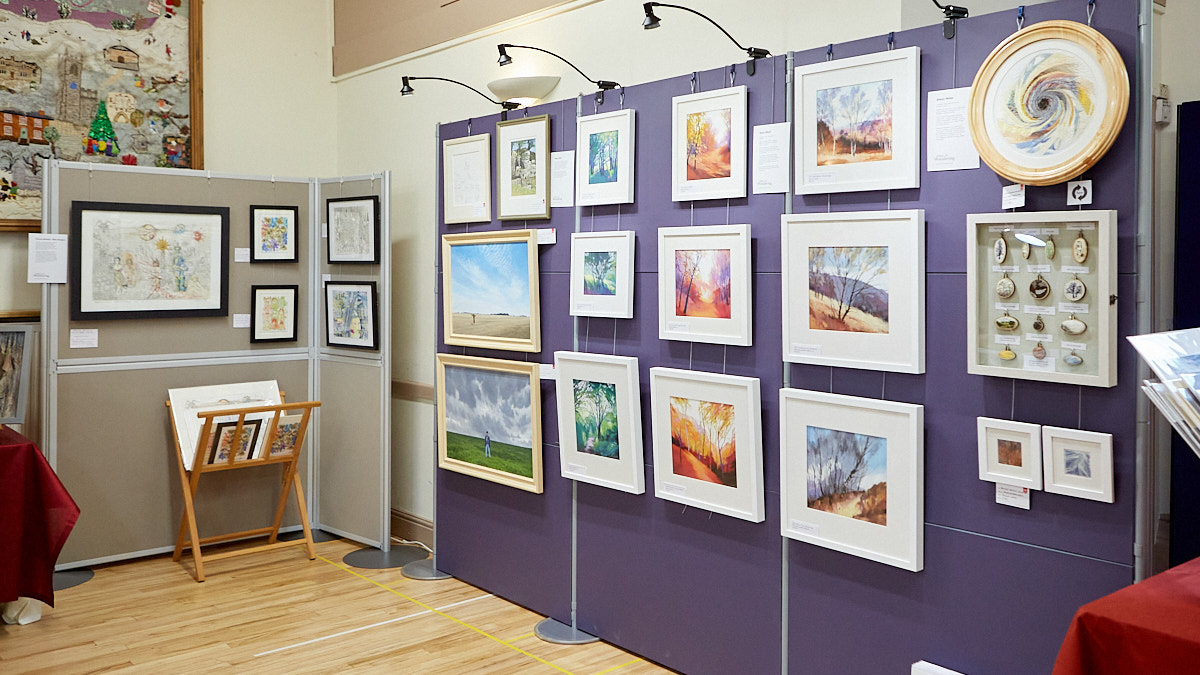 In March 2020 Peak District Artisans took the difficult decision to cancel all our physical events planned for 2020. The pandemic impacted our lives even more that we could have anticipated.
There was limited opportunity for our members to show their work and despite a growing number of online shows the ability to show our work in person was sorely missed
Just over a year after that decision was taken we finally hosted a live exhibition.
A Year of Wondering showcased some very personal work by members; inspired by, and completed during, this year of restrictions and lockdown. The exhibition took place in the famous Peak District village of Eyam and was named for the book A Year of Wonder which tells the story of plague in the village during the 17th century.
23 PDA Members took part with each exhibitor showing work that was a direct response to their experience of a year of living with the restrictions imposed by COVID-19. This unique PDA show showcased the opportunity that lockdown provided to create new work within a universally challenging year.
New themes, new techniques and a new vision.
Featuring poignant statements from each participating artist, alongside images of their work, the 56 page full colour catalogue is a beautiful record of this unique exhibition.
Catalogues are now available to purchase online for £5 each plus £2.50 postage, at the Great Dome Art and Design fair in September 2021 and from participating members.
Watch a short video of the exhibition here