Summer 2022
Haddon Hall Gatehouse Gift Shop
Throughout the summer and autumn of 2021 PDA took over Haddon Hall's gatehouse gift shop with a series of Pop Up Shop events and we are delighted to be returning for 5 weeks over the summer of 2022.
4th – 24th July | 8th – 21st August
Open 10am to 5pm daily.
Members from a range of disciplines will be exhibiting including: Ceramicists Gary Sampson, Kathryn Watson & Viv Sillar; Fine artists Adrienne Brown, Ingrid Karlsson, Cheryl Wilbraham, Jo Polmear, Roger Allen, Sarah Morley, Tim Rose, Pam Smart, Charlotte Adams, Liz Wellby & Louise Edwards; Textile Artist Alison Wake; Artist in precious metals Karin Sheldon; Photographer Ian Daisley and Contemporary Artisans Rachel Evans & Phil Cox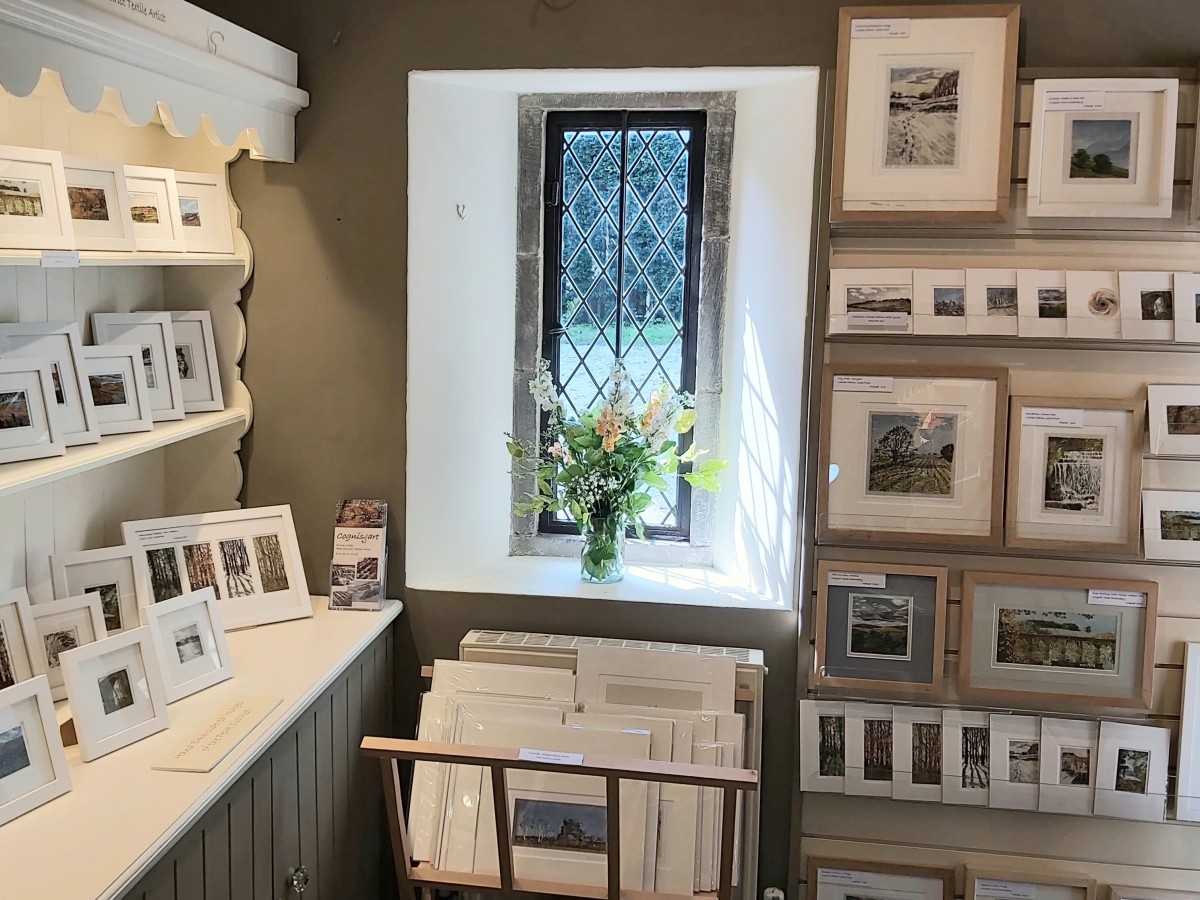 Haddon Hall is a great day out but if you just want to visit us the shop it is located in the gatehouse and can be accessed without entering the house or grounds. Parking charges apply in Haddon Hall's car park.