One of the UK's leading silk painters. Vibrant paintings of flowers and stylised landscapes.
Biography
Pauline Townsend is one of the UK's leading silk painters. A professional artist for 20 years, Pauline uses the traditional resist method, where the design is outlined on the silk with a resist medium before being painted.
Her paintings are full of vibrant colour and have a translucency which is a result of painting on 100% pure white silk. Subject matter includes flowers, stylised landscapes and a fun range of paintings inspired by the British seaside.
Pauline runs frequent silk painting workshops at her studio in Buxton, Derbyshire and these are often the inspiration for different work. Topics include Flowers, Art Nouveau, Gustav Klimt, Illuminated Letters, Folk Art, Japanese Pattern, Landscapes, Indian Art etc. Special workshops for Beginners take place throughout the year.
You can see examples of Pauline's paintings, limited edition prints and greeting cards all year round at Gallery in the Gardens, Pavilion Gardens, Buxton or by appointment at her studio. Cards are also for sale at many retail outlets including National Trust properties throughout East Midlands & Cheshire.
Pauline exhibits with Peak District Artisans and she is also a member of High Peak Artists and the Guild of Silk Painters. Full details about exhibitions and workshops can be found on her website: www.silkpainter.co.uk together with galleries of work to view and an online shop.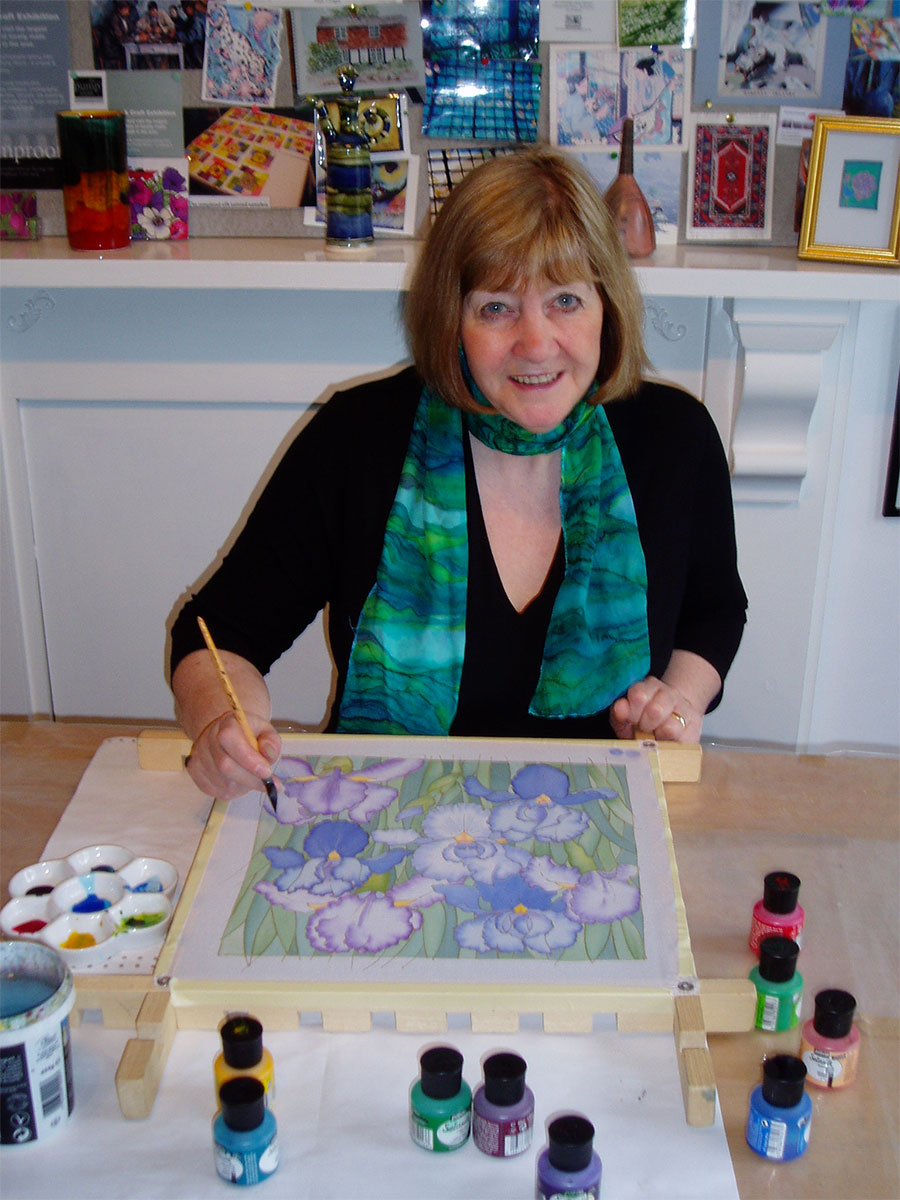 Contact
01298 22117
Kilmorie Lodge
3 Marlborough Road
Buxton
SK17 6RG