9th – 11th October 2020
Every year, Peak District Artisans hold an award winning art & design fair at the Devonshire Dome in Buxton. It attracts hundreds of visitors, who come back every year to browse and buy unique artworks. This year however, like many other organisations, we have taken our annual extravaganza online.
Peak District Artisans members often produce new works especially for this event, exhibiting them alongside their established and popular items, and this year is no different.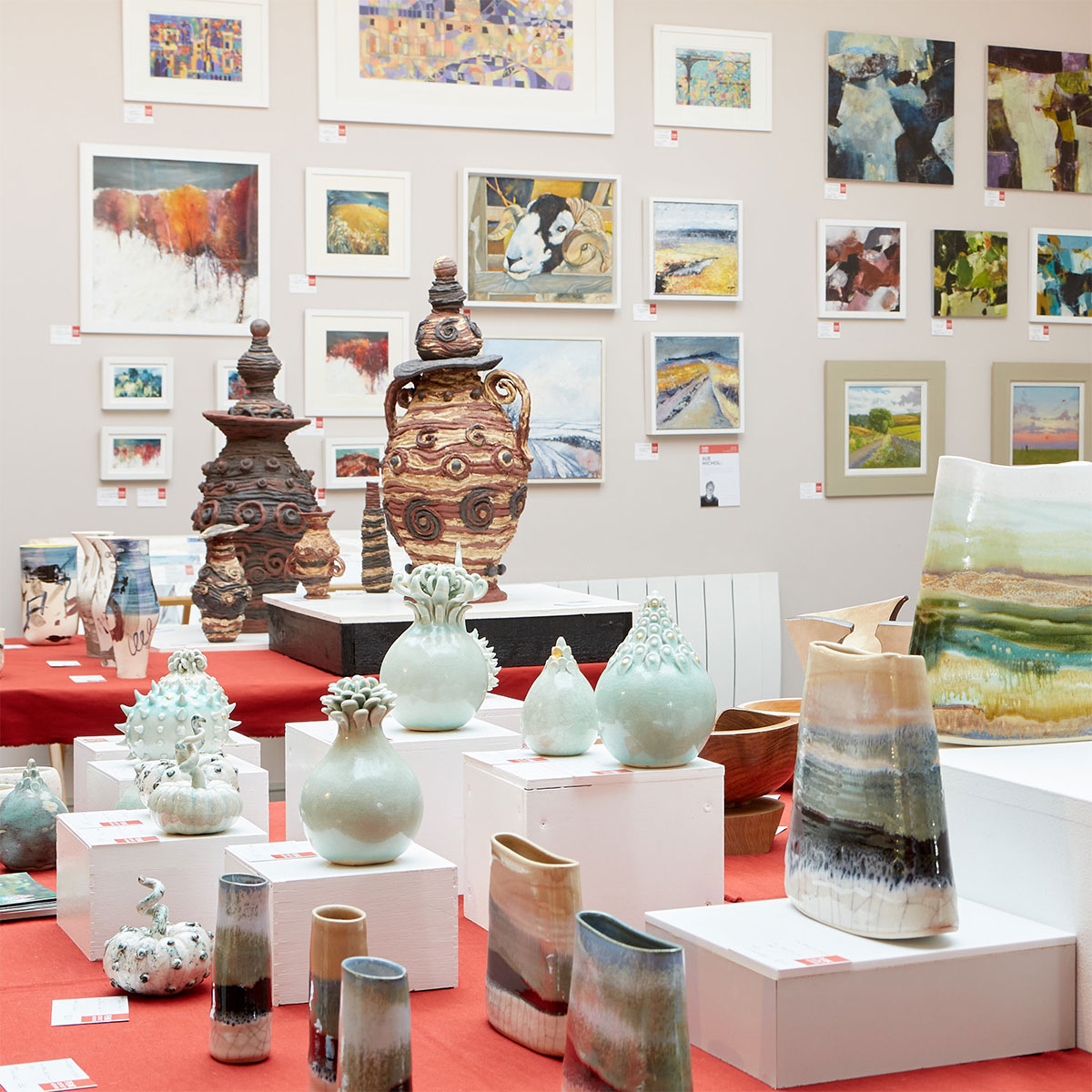 Our members are some of the best artisans in and around the Peak District National Park and take enormous pride in creating beautiful art works for you to enjoy. So please mark your diaries and set aside some time to browse our artists exhibits, from the comfort of your own home, over the weekend of 9-11th October
Meet the Artists
To make things a little more personal, some of our artists have produced a short introduction video. At around 1 minute in length these are a perfect way to find out more about our members and their work. Everyone has put in lots of effort to make these, so please have a look – they can be viewed in the week prior to the event on our YouTube channel.
Talks and Demonstrations
An integral part of the PDA Great Dome Arts and Design Fair is our programme of talks and demonstrations given by participating members – and this year is no different
We have a programme of talks and demonstration videos which will premier throughout the day on Saturday 10th October.
These slightly longer videos will give you more of an insight into how work is produced or the techniques involved.
The Talks and Demonstrations page of the fair provides full details and links to the videos which are again hosted on our YouTube channel.  Artists will be available to answer questions via the comments section on each video after it is premiered. Why not subscribe to our YouTube channel to receive a notification as each talk goes live?
To view the exhibits and make a purchase
Making a purchase at the Great Online Art & Design Fair is easy. From fair's home screen, select a category you would like to view and from there you can dip in and out of all the members exhibits, and view their "meet the artist" video if available.
To make a purchase simply view the item you want to buy and add it to your shopping cart, just like any other online shop. Once completed, you will be contacted directly by the artist to arrange delivery, or collection if available. It's as simple as that.
Please note that delivery charges vary and to make everything as easy as possible, our members will contact you to find the best option. Estimated delivery costs are shown on the first page of each exhibitor's shop window.